A letter from Afghanistan. . .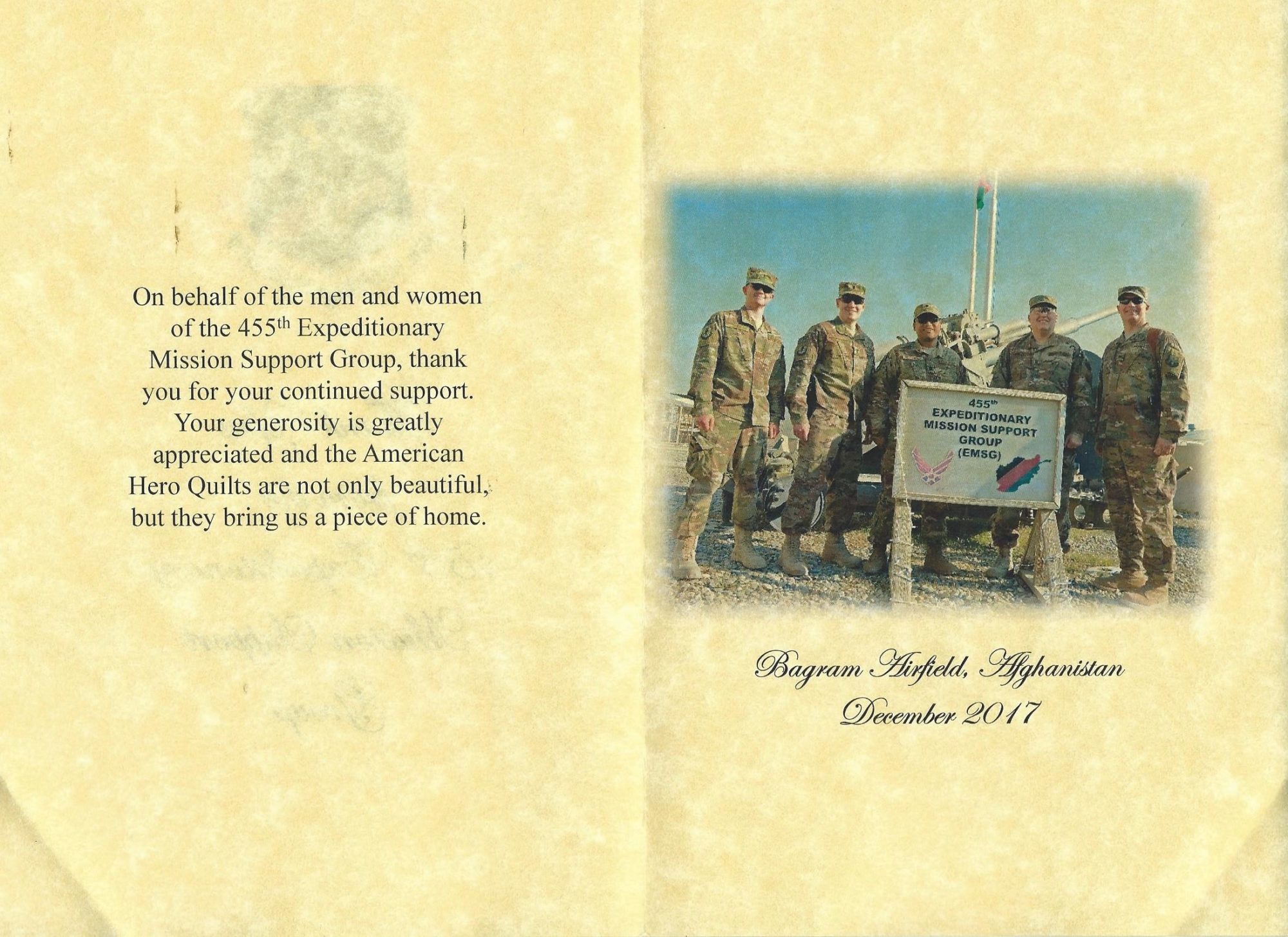 ---

I'm A1C ____________, and I just wanted to tell you all thank you for everything you do!  I recently received one of your beautiful quilts while in Afghanistan, and when I found the card with your contact info, I just had to tell you how much we all appreciate the hard work that is put into these quilts.  While it may seem like just a blanket to some people, those of us that are receiving these quilts know how much thought is put into these.  So thank you from all of us!!!  And keep up the great work!!  I know every time someone receives one, a smile is brought to their face!
Much love and thanks!!
---
Evacuating to a hospital in Germany.  Enough said. . .
---
Click Here to View Captain David Collins' Address to  American Hero Quilts Supporters. . .
---
Click Here to View American Hero Quilters (from Sharon Szekely's group)
---
---
Click here to view an American Hero Quilts presentation by Sue Nebeker in 2009. . .
---
The beginnings of American Hero Quilts–September, 2004. . .
---
Vashon Quiltathon–April 18, 2015